Q people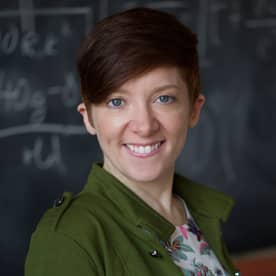 Penelope Buck
Digital Content Specialist
Qmate since 2015-ish
What quality do you most value in your teammates?
Communication. When everyone is communicating well, you can have a low-stress day with high productivity!
Why Quarry for you? (What brought you here? What keeps you engaged?)
Quarry has provided me with the opportunity to make a career change that I have been dreaming about for years. Everyone here is engaged, creative and dedicated to providing the best possible work. There is so much to learn—and that is exciting!
What is the last book you read and would you recommend it?
If I have the opportunity to recommend a book, I am going to go with 'A Little History of the World' by E.H. Gombrich. If you have an interest in world history, this is a great, entertaining read that chronicles human development from the cavemen to the results of the First World War. Fantastic little book.