Q people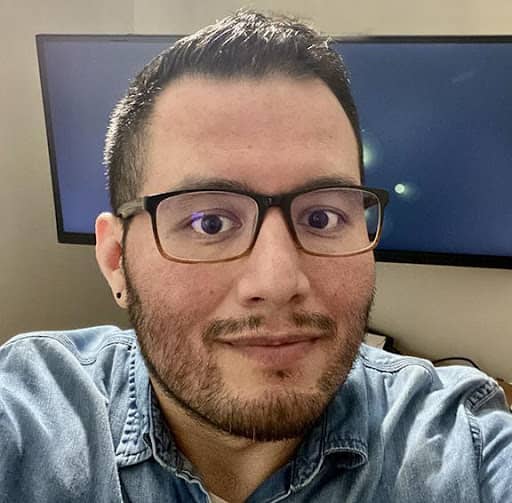 Jonah Olmos
Visual Experience Designer
Qmate since 2022-ish
How do you stay sharp?
First by setting short-, medium- and long-term goals
Being positive and realistic
Turning problems into opportunities
Taking care of things instead of worrying
Exercising my muscles, training and reading
What quality do you most value in your teammates?
To me, respect is the most important law of the team: effort, dedication, commitment and time. Respect is the most valuable thing I can ask for and offer them.
What is the last book you read and would you recommend it?
Creativity, Inc. I loved this book. The creative ideas in the production of a movie and the ways to lead the team to achieve make you see innovation in an enjoyable way and without any fear, which can be applied in the creation of a product or service.

It is fun, entertaining and capable of teaching a good lesson.
Would you rather go to outer space or to the depths of the ocean? Why?
Definitely to the depths of the ocean—the history of the megalodon is something that intrigues me and it would be amazing to discover much more about the secrets the ocean holds in its depths.
What is your perfect work day/work week?
Without hesitation, facing a new challenge in which the team comes together to find the solution and the result is visible in the customer's services and products, making something really worth having.
Why Quarry for you? What brought you here? What keeps you engaged?
To see the smile of a colleague after 27 years of working for the company is indicative that good and bad things happened during that time but that there was always a team of people committed to solve any adversity … and I want to be part of that team.