Q people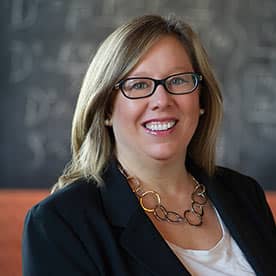 Carolyn Niebel
Senior Production Lead
Qmate since 2000-ish
What is your perfect work day?
My perfect day begins with a good night's sleep and a large coffee! I consider it a success when I've accomplished many of the items on my to-do list and can go home and enjoy spending time with my family and friends.
What quality do you most value in your teammates?
We work as a team and collaborate to come up with solutions for our clients. We all work towards the same goal and happy clients = happy Q-mates!
Why Quarry for you? (What brought you here? What keeps you engaged?)
I came to Quarry 15+ years ago when another Q-mate suggested I apply. I quickly learned there was team of talented and intelligent people at Quarry and I knew I wanted to be part of that team. We work hard and have fun!
What have you learned to do as an adult that many people learn in childhood?
Worry less and live in the moment.
Would you rather go into outer space or to the depths of the ocean? Why?
They both scare me! But, if I had to choose, it would be to go into outer space –the feeling of floating around with zero gravity would be an exciting experience.