Q people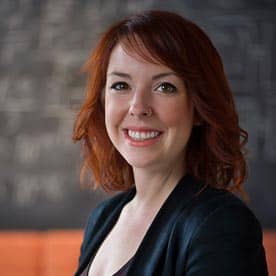 Nicki Munro
Creative Director/Content Creation Team Lead
Qmate since 2010-ish
What is your perfect workday?
It would need to start with a strong cup of coffee…or. Else. Chaos. It would involve some solid, heads-down creative writing and an internal meeting with Qmates to bounce around or build upon project ideas—something this team is incredible at. Oh, and an all-you-can-eat sushi lunch (super important!).
Why Quarry for you?
I came to Quarry as a master's student on an 8-month co-op term…and never left. I stay because of the caliber of work we commit ourselves to and the strong relationships I've built as a member of this team.
What have you learned to do as an adult that many people learn in childhood?
How to dance like no one is watching.
What is the last book you read and would you recommend it?
On a recommendation from another Qmate, I recently read Jonah Sachs' Winning the Story Wars, a smart and entertaining book on the importance of brand storytelling—which, as a writer, is my bread and butter. It's a definite must-read for any marketing professional.