Q people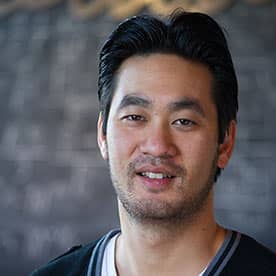 Justin Wong
Marketing Automation Specialist; Technical Lead
Qmate since 2014-ish
How do you stay sharp?
A large Dark Roast Double Double…ahem—a medium would suffice. Anything smaller would require the addition of a Honey Cruller.
What quality do you most value in your teammates?
Their passion.
Why Quarry for you? (What brought you here? What keeps you engaged?)
The people and their talent. I am very proud and privileged to work alongside some of the most dedicated and skilled individuals, where, truly, a collaborative team effort not only dictates the tremendous quality of work we produce, but also the success of our clients. People care about that here.