Q people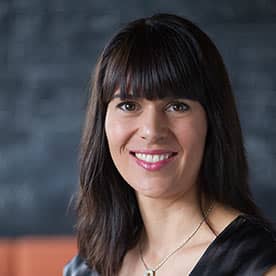 Christine Economides
Visual Experience Designer
Qmate since 1999-ish
How do you stay sharp?
I stay sharp by engaging with the team of creative professionals here at Quarry, giving me the opportunity to bounce ideas back and forth and engage in discussions about the newest trends and technologies. I also use the web as a tool to discover new design trends, to keep up with the latest news, and to learn by watching design tutorials.
Also, I make sure to get enough sleep, stay fit and cook healthy meals. And, at the end of the day, I enjoy knitting to relax and refocus.
What is your perfect work day/work week?
My perfect work day is one when I come up with great solutions to benefit our clients. Creativity is my passion, and when the client is happy, that is even better!
What quality do you most value in your teammates?
My teammates are terrific at setting aside their egos and sharing their ideas and knowledge to benefit the whole team. It's a great feeling that we are all in this together.