Q people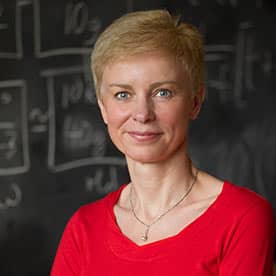 Izabela Skrzek
Director of Finance
Qmate since 2000-ish
How do you stay sharp?
I am a passionate believer in the restorative power of nature, and we are tremendously lucky to have the rustic beauty of northern Ontario right at our backdoor. I enjoy relaxing and regenerating in nature, enjoying a roaring campfire and just simply being.
What is your perfect work day/work week?
Any day my team comes together to find creative and innovative ways to enhance our customers' experience— whether it's suggesting new ways of streamlining data entry processes or making changes on internal dashboards— is an absolutely wonderful work day.
And, getting daily confirmation that the Q finance team is the world's best finance team doesn't hurt.
What is the last book you read and would you recommend it?
I love reading books by Eric Maria Remarque, and my favorite is Arch of Triumph. It's a captivating tale full of suspense and the fascinating subject of human behavior set in wartime Europe.