Q people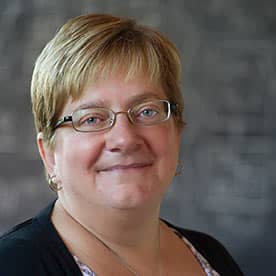 Tammy Bennett
Finance & Payroll Administrator
Qmate since 1999-ish
How do you stay sharp?
I stay sharp by continuing my education with courses in Accounting through Conestoga College and keep current on anything payroll related via my membership with the Canadian Payroll Association.
What is your perfect work day/work week?
A perfect work week for me is when I can step outside the norm and try something new. Many tasks can be repetitive, and I enjoy having the opportunity to do something new and different every day.
What quality do you most value in your teammates?
I work with a great team of respectful and compassionate people. It is truly a pleasure to come to work each day.