Q people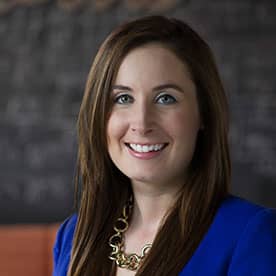 Melinda Simon
Senior Project Lead, Client Results
Qmate since 2010-ish
What quality do you most value in your teammates?
My teammates are passionate about what they do. It's refreshing. They care deeply about being accountable, getting creative and delivering good client experiences.
Why Quarry for you? (What brought you here? What keeps you engaged?)
It's always been about the people. We're a unique breed in such a good way. Everyone exudes a level of confidence and interest in their areas of expertise. My fellow Qmates push me to work harder, think differently and always seek opportunities to learn something new. There's such a great sense of "team" here at Quarry.
Would you rather go into outer space or to the depths of the ocean? Why?
Both scenarios make me feel a bit claustrophobic, but if I had to choose it would be outer space. It would be pretty mind blowing to have a view of earth and even the moon from above – would really put things into perspective. Outer space seems quite limitless whereas the ocean inevitably has an end, in my opinion. There's something "freeing" about having no limits ;)