Q people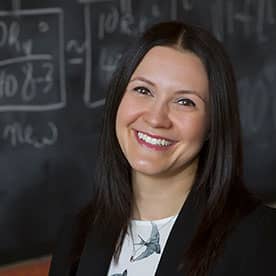 Larysa Wood
Director, Client Results
Qmate since 2017-ish
How do you stay sharp?
I stay current by reading as much as possible, and I get energy from interacting with people. I am always up for trading thoughts and stories with people around me, and I love learning about new resources for information or must-read books (fiction, biographies or business—I love it all). I find the Pocket app on my smartphone handy for storing articles I don't have time to read in the moment, so I'm never without a great list of content to dig into. A few of my favorite blogs and podcasts are: Tim Urban's waitbutwhy.com blog and Seth Godin's blog, as well as Song Exploder, Freakonomics Radio, Planet Money, and Lore podcasts.
What is the last book you read and would you recommend it?
From Impossible to Inevitable: How Hyper-Growth Companies Create Predictable Revenue by Aaron Ross and Jason Lemkin. Ross and Lemkin do a great job of breaking down the barriers to growth, and offer tactical strategies that can be implemented to create predictable revenue. Check out an excerpt of the book at fromimpossible.com.
What quality do you most value in your teammates?
Curiosity and enthusiasm. You can never have too much of either.
What have you learned as an adult that many people learn in childhood?
I've learned that the object of the game isn't to avoid being knocked down, it's just to get back up every time you do. Failure is not fatal, and success belongs to the resilient!