Q people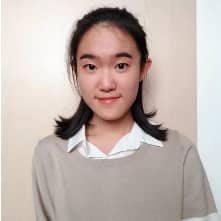 Jean Chen
Marketing Data Specialist
Qmate since 2022-ish
How do you stay sharp?
I like to stay sharp by drinking lots of water, having enough sleep, and doing yoga (so that my brain has oxygen).
Would you rather go into outer space or to the depths of the ocean? Why?
The outer space. I'd love to see Earth from that perspective.
What is the last book you read and would you recommend it?
Educated by Tara Westover. It is an autobiography that tells a stunning story of a girl growing up in the mountains of Idaho, and receiving a PhD from Cambridge. Her courage and determination has inspired me to break through my comfort zone and never stop learning.