Q people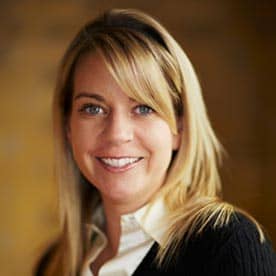 Christa Carleton
Practice Lead, Social
Qmate since 2010-ish
What is your perfect work day?
My perfect work day is one that is completely unpredictable. Whether I am hosting an event, pitching story ideas, planning campaign strategies or managing a crisis, I enjoy the spontaneity and challenge that comes with quick thinking and creative problem solving. Public Relations is all about relationship building, so my day wouldn't be complete without a series of engaging interactions and conversations with a colorful cast of characters including Qmates, clients, media and other business partners.
What quality do you most value in your teammates?
The best part of working at Quarry is the talented and passionate group of people I get to collaborate with on a daily basis. Qmates are a collection of creative, smart and strategic thinkers, but most importantly, they genuinely care. We care about the success of our clients, the success of the organization and the success of each other.
What have you learned to do as an adult that many people learn in childhood?
I have recently embraced my childhood desire to be a star. For me, that means learning to sing, act and dance as an adult student. Although terrifying at moments, the best lesson I've learned is to throw caution to the wind and just live in the moment. I'll let you know how that goes!
What is the last book you read and would you recommend it?
I always have two books on my nightstand, a career or professional read and a fun, easy read. I just finished reading Youtility by Jay Baer and would highly recommend this to anyone involved in marketing and communications. I also secretly skimmed Diary of a Mad Diva by Joan Rivers. (I must have been secretly mad to pay money for this book.) Joan is not for the faint of heart; she says it like she means it in this book. If there is one thing I will say about Joan Rivers, she lived up to her reputation. She was consistent and owned her brand.