Q people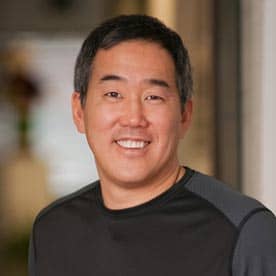 Mo Oishi
Senior Content Experience Creator
Qmate since 1997-ish
How do you stay sharp?
How can you not stay sharp in this industry? Things move so fast that if you aren't constantly learning and evolving personally, you're already behind the eight ball. I read blogs, keep up with the chatter from industry leaders, challenge myself to try new things daily and practice, practice, practice.
What is your perfect workday?
A perfect day includes plenty of work. I enjoy doing things well, but I also like the thrill of being in a little over my head with new challenges, approaches and ideas. It heightens the sense of accomplishment.
What quality do you most value in your teammates?
Curiosity. A sense of humor. That sense of camaraderie that comes from knowing that a teammate's got your back (and you've got theirs). Oh, and good hygiene. (It's never been a problem, but since we're being candid…)
Would you rather go into outer space or to the depths of the ocean?
Tough one. The depths of the ocean would have fantastic marine life, which appeals to the biologist in me. But it also means spending extended periods of time in a claustrophobia-inducing submersible. Space is vast, dark and largely empty. I'd imagine it's also a great place to recognize humanity's place in the universe. I guess I'd go with outer space.
What is the last book you read, and would you recommend it?
Light of the World by James Lee Burke. Burke's probably my favorite fiction writer. He writes mysteries, but what attracts me are his sprawling, gothic plots populated with complex characters and ripe with enough testosterone you can practically smell it on the pages. As an added bonus, Light of the World is situated in Montana, a place just south of where I grew up in Alberta. Absolutely recommended.