Q people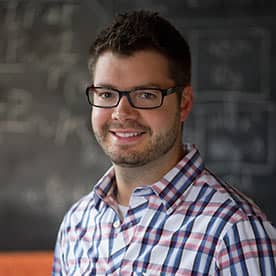 Matthew Birtch
Senior Visual Experience Designer
Qmate since 2015-ish
Why Quarry for you? (What brought you here? What keeps you engaged?)
Quarry is an agency I've kept my eye on for quite some time and I'm thrilled to be here now. The caliber of smart, talented people at Quarry has blown me away since I started, and everyone has a passion to do the best work possible for our clients. The opportunity to excel and do exciting work in the digital space is what keeps me going.
What have you learned to do as an adult that many people learn in childhood?
A couple years ago, I learned how to skate—it's almost embarrassing to say at this point in my life. I figured my Canadian citizenship could be called into question if I didn't finally get out on the ice and learn. My goal is to play a proper game of ice hockey one of these days.
Would you rather go into outer space or to the depths of the ocean? Why?
Although the ocean's depths are equally enigmatic, I would have to say that outer space has always fascinated me more. I've always loved sci-fi books about space, and since seeing Interstellar (whether the science is accurate or not), my interest in the mysteries of our cosmos has been renewed. I love that there are still things in this universe that are undiscovered and that there are still mysteries to be solved. It keeps the wonder alive.
What is the last book you read and would you recommend it?
The Very Hungry Caterpillar, to my one-year-old son. I'm not sure I would recommend it, but I must say that after the tenth time reading it, I've started questioning its deeper meaning. Beyond books for my son, I've been reading the Pathfinder series by Orson Scott Card. If you're into science fiction, time travel and the author's other writings, I would definitely recommend it.