Q people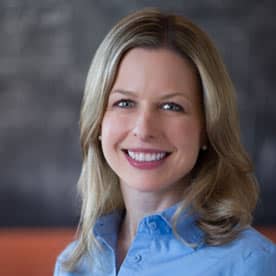 Karen Ruske
Director, Client Results
Qmate since 2014-ish
What quality do you most value in your teammates?
Collaboration with passion—certainly! Quarry fosters a culture that encourages the act of openly sharing and building upon ideas of others with the end goal of imagining something better for our clients. There is something truly remarkable about being part of this process, and for me, creates a sense of pride in the work we do because it represents the efforts of a team, not simply an individual.
Why do clients choose Quarry? What do they find here that they won't get elsewhere?
Clients will find a team at Quarry that truly wants to do the best thing for your business, plus there is a lot of talent walking around inside this building. But, Quarry also cares about doing the right thing for the community, seen through participating in initiatives such as Habitat for Humanity builds or filling stockings for 100 people in need over the holidays.
Why Quarry for you? (What brought you here? What keeps you engaged?)
A personal relationship brought me to the KW area and a referral led me to Quarry. What makes me want to stay at Quarry though are the amazing people (smart, interesting, supportive) as well as the exceptional work that Quarry completes for its clients, from my perspective. It's a place that often makes you want to pinch yourself because you feel so lucky to be here. Plus, I really love driving by cornfields on the way to work every day!