Q people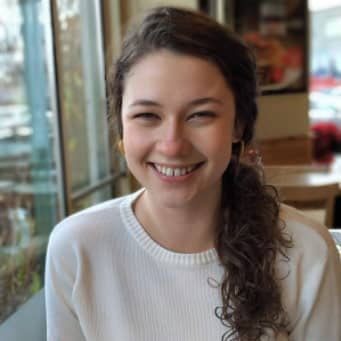 Carolyn Crystal
Content Experience Creator
Qmate since 2021-ish
Why Quarry for you? (What brought you here? What keeps you engaged?)
After graduating from Humber's post-graduate copywriting program, I cut my teeth working for B2C agencies in Toronto. It was an exciting and challenging experience that I wouldn't trade for anything, but after a few years, I felt ready for something different. What attracted me to Quarry was that despite the technicalities and complexities of their clients' products, the work was consistently focused on true, human insights. I wanted to learn from the people who made amazing campaigns like Windstream's WANosaurus and GAPS, and I couldn't be more excited to finally be here.
What is the last book you read and would you recommend it?
The Family Fang by Kevin Wilson! An excellent fiction read about a family of performance artists. It has everything I love in a book––beautifully written, laugh-out-loud funny, but can also make you shed a little tear (or two). I'm just finishing The Vanishing Half by Brit Bennett and it's another gem. It's about twin girls who are Black but pass as white, and how each of them navigates the world throughout their very different lives. If anyone is thinking about starting a Quarry book club, I'm in!
How do you spend your time outside of work?
From my last answer it's obvious that I do a lot of reading, but I also enjoy writing for myself. I write poetry and song lyrics that I sometimes actually get around to recording with music. I love an eclectic variety of music, and pre-pandemic I was a big fan of going to festivals, Bonnaroo being my absolute favourite.