Q people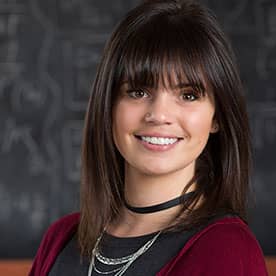 Brittany Clark
Demand Generation Strategist; Technical Lead
Qmate since 2017-ish
How do you stay sharp?
I like to get up early and hit the ground running each day, with the help of caffeine of course.
What is your perfect work day/work week?
I am, at heart, a digital pioneer. We are in a fantastic era of marketing, and my passion lies in digital technologies and strategies. Each day that I get to immerse myself in that area is a great day.
What quality do you most value in your teammates?
I love to learn new things and I am lucky to be surrounded by incredible talent—so learning from them, hearing their ideas and being able to bounce ideas off of them is amazing. I get the chance to view problems from all different angles and find better solutions.
Why Quarry for you? (What brought you here? What keeps you engaged?)
I was extremely impressed by the people, culture and quality of work at Quarry. I knew immediately that it was something I wanted to be a part of.
Would you rather go into outer space or to the depths of the ocean? Why?
Both of these ideas terrify me, so neither.