Q people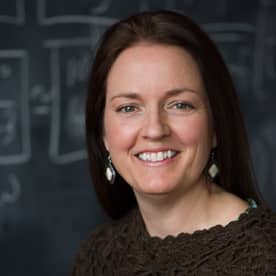 Teresa Steel
Senior Project Lead, Client Results
Qmate since 1994-ish
How do you stay sharp?
I love to read, swim and walk outdoors. I wake up and (usually) go to bed at the same time every day. For me, relaxing is just as important as working hard. I spend as much time as possible with my family because I'm at my happiest and laugh the most when I'm with them. So, for me, staying sharp is about regular exercise, regular sleep and regular doses of my family. And I enjoy a glass of red once in a while!
What have you learned to do as an adult that many people learn in childhood?
I took adult swimming lessons the year I turned 40. I learned how to swim and how to dive! I've always enjoyed the water and wanted to learn how to swim and dive so that I could enjoy it that much more. I'll never forget the first time I swam a length of the pool. When I reached the edge at the deep end and turned around to look back at my instructor and my group they were cheering me on, and I could see my sons in the gallery standing up with big smiles. It was a great feeling of accomplishment.
What is the last book you read and would you recommend it?
The last books I read (I read them at the same time) were North of Normal by Cea Sunrise Pearson and Unsinkable by Silken Laumann. If you enjoy memoirs, then these books are for you. I love to read about real people's lives and how they've been inspired by what they've experienced. I enjoy learning from another's point of view gained through their experiences.