Q people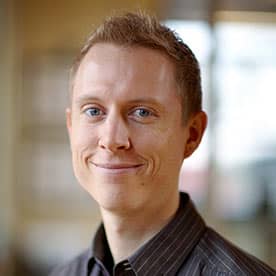 Ryan Whillier
Senior Visual Experience Designer
Qmate since 2011-ish
What is your perfect work day/work week?
My perfect day begins with a good cup of coffee, and then solving a design challenge and innovating with my teammates, enjoying leftover treats from a client lunch, and then heading home to my amazing family at the end of the day.
What quality do you most value in your teammates?
I value the passion my teammates share to produce great work. Everyone cares about doing a top-notch job for our clients, and it's inspiring.
Why Quarry for you?
Quarry is about great design backed by a solid strategy. Not just making things look good, but aiming for a target and hitting it. It's about design with purpose.