Q people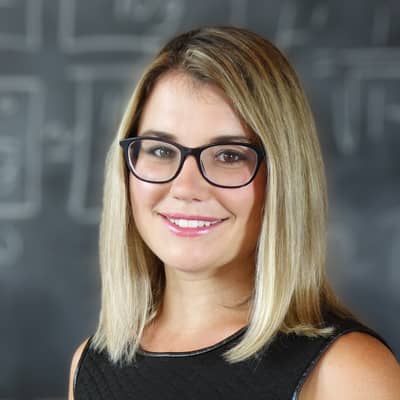 Marci Geisler
Demand Marketing Planner
Qmate since 2017-ish
How do you stay sharp?
I start my days early, usually around 5:30 a.m., so I have time to prepare for the day ahead. I like to set aside half an hour each morning to just sit and enjoy a cup of coffee, and then the rest of the morning is for meal prep, exercise, and housework, to get it all out of the way before leaving the house. When I have less extraneous items to think about, I can focus more on the tasks of the workday.
What have you learned to do as an adult that many people learn in childhood?
I grew up on a farm in northern Alberta, so my extra-curricular options were really limited. As an adult, I've tried to make up for lost time by finding new sports and hobbies all the time. Last year I learned how to curl, and so now I spend my summers playing softball and my winters curling, and I'm trying to learn two new languages (Spanish and Danish).
What is the last book you read and would you recommend it?
I just finished re-reading When I Stop Talking, You'll Know I'm Dead by Jerry Weintraub, and I would 100% recommend it. Jerry was a larger-than-life personality with big goals and seriously impressive means of achieving them. He transformed the careers of John Denver, Elvis Presley, and Frank Sinatra. I also recommend the audio book, since it's narrated by Weintraub himself. His story is incredible, and it offers you a lot to learn about taking big risks for a big reward and having the tenacity to keep at it after you fail and 100 people tell you no.