Q people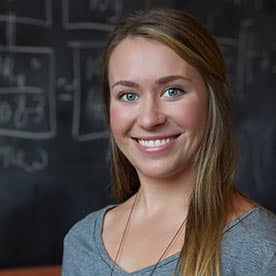 Lynne Miller
Manager, Workflow and Project Management
Qmate since 2016-ish
How do you stay sharp?
For me, it's all in the routine – must include coffee, podcasts & fresh air. Beyond that, my lists, schedules & spreadsheets are to thank.
What quality do you most value in your teammates?
I really value my teammates who can remain positive & calm when up against a not-so-calm situation. The ability to take a minute, step back, see the big picture, and craft a plan from there is admirable. And, of course, a good sense of humor through it all!
Would you rather go into outer space or to the depths of the ocean? Why?
Outer space, for sure. Between my love for E.T., admiration for Chris Hadfield, and search for absolute silence, I say sign me up and blast me off! But, can I bring my friends?