Q people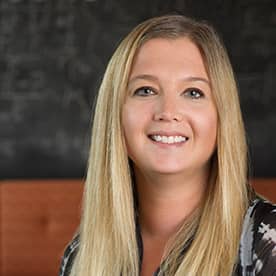 Laura Philippe
Buyer Engagement Lead
Qmate since 2017-ish
What quality do you most value in your teammates?
Honesty and authenticity. When a person is comfortable in their skin, aware of their strengths and weaknesses, and not only able to admit when they've made a mistake—but learn from it, then you have the foundation to build a strong team capable of doing amazing things.
Why Quarry for you? (What brought you here? What keeps you engaged?)
Quarry offered me the chance to do the things I like best in the workplace—be creative, be strategic, have the opportunity to wear many different hats, work with many different (and very smart!) people, and to do and learn something different every day. What more can I ask for?
What have you learned to do as an adult that many people learn in childhood?
In my early adult life, I learned how to ski. I tried it as a kid, but I never really "got it" until I was an adult. I've always been a toes-in-the-sand kind of girl, but skiing finally gave me a way to appreciate winter. Anything that can help you enjoy the long, cold Canadian winter is a must!
Would you rather go into outer space or to the depths of the ocean? Why?
Toss me in the ocean! Growing up I was a competitive swimmer, so the water has always been a place I'm comfortable. That being said, I think it's incredible how little we really know about the ocean. It would be neat to have the opportunity to find something new that's been on our planet all along—and probably learn a little something about ourselves at the same time.