Q people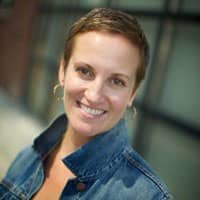 Jennifer Simpson
Director, Workflow & Project Management
Qmate since 2021-ish
How do you stay sharp?
Good Sleep and exercise.
What is your perfect work day/work week?
Start early, have time to ease into the day, valuable conversations throughout the day, helping teammates work through problems.
What quality do you most value in your teammates?
Openness.
Why Quarry for you? (What brought you here? What keeps you engaged?)
The role and challenge brought me to Quarry. Building something and working through growth with my teammates.
What have you learned to do as an adult that many people learn in childhood?
I don't know if this counts but I learned to surf in my 40s. Maybe not something you would learn as a child.
Would you rather go into outer space or to the depths of the ocean? Why?
That's a tricky one. I would like both for the same reason. To explore and experience an environment that I've never seen before. It's all about discovery.
What is the last book you read and would you recommend it?
Eleanor Oliphant is Completely Fine. It was excellent and I would definitely recommend it.