Q people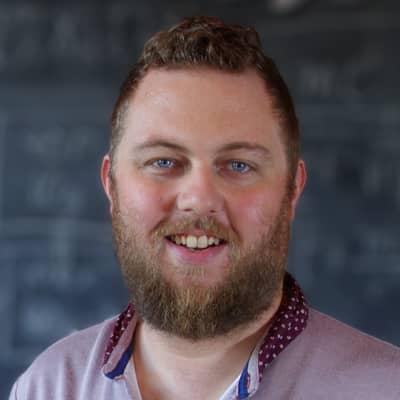 Jason Woudsma
Social Media Specialist
Qmate since 2017-ish
How do you stay sharp?
As a person who spends a lot of time with social media, it's become more and more important to think critically about everything I see. Spending an extra moment with news and information to figure out what it's really trying to convey keeps me on my toes.
What is your perfect work day/work week?
A perfect work week for me is one where I had great conversations with teammates, where we came up with an out-of-the-box creative idea, executed it and saw success with our results. Nothing brings a team together like creating something awesome. And of course the chance to toast to the team's success to cap off the week.
What quality do you most value in your teammates?
One of the things that has surprised me about Quarry is how eager everyone is to lend a hand. Not just willing, but overly eager. It's made a huge difference in how I collaborate with my team to get work done, and it's been amazing. The value my teammates place on sharing and working together has made a world of difference in how things get accomplished.
What was the last book you read?
Between the World and Me by Ta-Nehisi Coates is a remarkable look at the world in a way I had never seen it before, even though it is nearly the exact same one I inhabit. It is part memoir, and part rumination on race in America and I would give it a huge recommendation.