Q people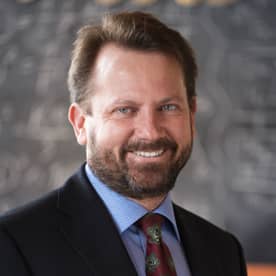 Glen Drummond
Chief Innovation Officer
Qmate since 1984-ish
What quality do you most value in your teammates?
When he was the head of Harvard Business School, John Quelch once commented that the sign of a superior student was someone who advances the education of their classmates. He was talking about people who build on ideas. People who propel the conversation with thoughtful questions. People with a passion for intellectual honesty and precise, clear thinking. People who cannot resist the drive to expose root cause and solve problems rather than moving them. This is a gene that is unusually concentrated among my colleagues at Quarry and it is one of the very best reasons to be excited about coming to work every day.
Why Quarry for You? (What brought you here? What keeps you engaged?)
My first degree was in literature. When I started at Quarry, I did not know very much about the advertising business, but I did have a deep intuition that character predicts how the plot will unfold. I found in the Quarry family—Bob and Alan, and Bob's wife Margaret too—people with qualities I greatly admired. They had a sense of humor, humility, optimism, passion, the craftsman's eye for detail, and the entrepreneur's eye for possibility. These personal values, once simply a part of a family heritage, have now become organizational values that shape the way we work with our clients and our colleagues every day. That's what brought me here, that's what keeps me here. Maybe a humanities education is not such a bad choice after all.
What is the last book you read and would you recommend it?
I just finished the Zero Marginal Cost Society by Jeremy Rifkin. Subtitled The Internet of Things, the Collaborative Commons, and the Eclipse of Capitalism, it attracted me because of my interest in innovation and disruption. Rifkin challenges economic orthodoxies, suggesting some of the rules governing our present economic thinking are contingent upon an energy and communications paradigm that is giving way to another. The book is quite hopeful about the future. And it raises some practical lessons from the past, about ways of organizing people and resources to serve the public interest. It might not be everyone's cup of tea, but I'm glad I read it.