Q people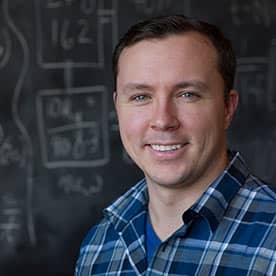 Dustin Malik
Team Lead, Digital Solutions
Qmate since 2016-ish
How do you stay sharp?
I love technology, so I immerse myself in it whenever I can such as going to tech sites, conferences, and playing with the latest devices and whatever web technology is new and fresh. I also have quite a few hobbies that keep me at my best, including hockey, baseball, curling, photography, binge-watching TV series, wood working and brewing craft beer.
What is your perfect work day/work week?
My perfect work day/week is when I can learn or share something new, bring creativity to what I'm working on, inspire and bring joy to those around me and make clients happy.
Why Quarry for you? (What brought you here? What keeps you engaged?)
The excitement of working with a talented and focused team on top brands throughout the world, and the breadth of projects which allow me to flex my creative muscles.
Would you rather go into outer space or to the depths of the ocean? Why?
Outer space! I would love to experience what it's like to be weightless. Blasting off into space would be an incredibly unique experience, and having the ability to look at the earth from space would be mind-blowing.