Q people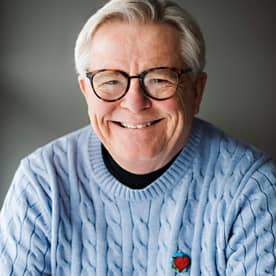 Alan Quarry
Board Chair
Qmate since 1983-ish
How do you stay sharp?
As Chair here at Quarry, Entrepreneur in Residence at Communitech (an organization in Canada's technology triangle that provides support and mentorship to innovative tech companies), and lecturer in Wilfrid Laurier University's business school, I can tell you with all sincerity, shift happens. If you don't keep learning, and adapting, and stepping outside your comfort zone, you're dead in the water.
For my internet interview show, AQ's Blog & Grill, I get to sit down with and learn from some of today's brightest business and marketing minds. We call it "fast food for thought on branding and entrepreneurship," and each guest—from titans like Guy Kawasaki to rising star Natalie MacNeil—brings a fresh and interesting perspective. I've also recently launched a new personal venture called BarnRaising Associates. Its mission is to help North American not-for-profit associations and social entrepreneurs build brand equity—and get the kind of positive attention that builds contributors' confidence and helps spur change.
What is your perfect work day?
One of my personal heroes, NCAA basketball coach John Wooden, once said, "You can't live a perfect day without doing something for someone who will never be able to repay you." I try to ensure that kind of thinking influences the decisions I make and the actions I take every day.
Would you rather go into outer space or to the depths of the ocean?
For many years, the Vision of the Quarry organization has been to "Be the best integrated communications agency in the galaxy." Obviously, I'd choose outer space, so I could be gravity free!!!