Q people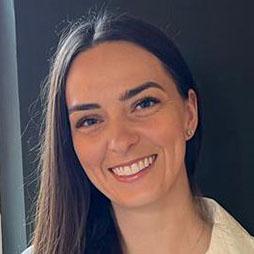 Megan Nicolaides
Martech Strategy & Activation Lead
Qmate since 2022-ish
What quality do you most value in your teammates?
Creativity. That can take so many forms—from finding innovative ways to solve problems within budget, time or resource constraints to seeing a problem from a completely new angle to solve the seemingly impossible.
Why Quarry for you? (What brought you here? What keeps you engaged?)
I've long had a brand crush on Quarry because of the creative, ambitious and "no mountain too high" way the team works. Having previously been client side, I admired the smart, driven and collaborative people and ways of working—it made me want a seat at that table to be part of delivering amazing results for Quarry's clients.
What have you learned to do as an adult that many people learn in childhood?
My husband's family are Cypriot and have this incredible tradition of cooking and food that I love being part of. As much as I love being cooked for, I also really enjoy cooking so I'm learning the recipes from my husband's childhood—I've been trying to learn the language too but that's going to take me a little longer to master!