Q people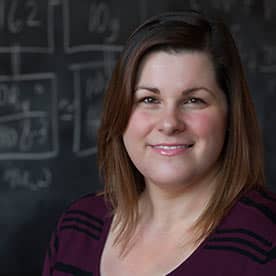 Janna Hurren
Project Lead, Client Results
Q-mate since 2016-ish
What qualities do you most value in your teammates?
Most importantly, I value a sense of humour. Also, never being afraid to share an idea—no matter how crazy it may seem. Those little ideas often spin into other questions and concepts, which in turn, lead to amazing work. The collaborative nature of Quarry inspires me to think differently and challenges my perspective. I would say that I have never come across a group who is more willing to pitch in together to help, share their knowledge or offer a different perspective. It's refreshing!
Why Quarry for you? (What brought you here? What keeps you engaged?)
I first learned about Quarry in my university years at Laurier and always had it in the back of my mind. When the opportunity came up years later, I jumped at the chance to work with the Q team. Though I've only been here a short time, I love seeing how Q-mates come together to create amazing solutions for our clients. The culture is fantastic— everyone truly supports one another and builds on the ideas of others. Company culture is so important, and I think many other businesses forget about that when focusing on building their brand. Not going to lie, the picturesque view of the Conestogo River from the boardroom is pretty enticing!
Would you rather go into outer space or to the depths of the ocean? Why?
The ocean, definitely. To me, the ocean has always been the most surreal location—it's always so beautiful and so incredibly powerful. I'm terrified of drowning, but the notion of entire ecosystems below the depths of the ocean is so intriguing that it's worth it to explore!