Q people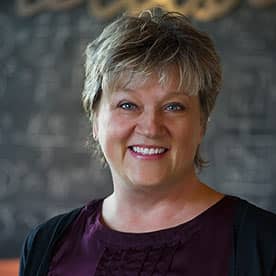 Vicki Hancock
Financial Insight Administrator
Q-mate since 2002-ish
How do you stay sharp?
I enjoy playing games and puzzles to keep my mind sharp. I also love crafting – knitting, crocheting and scrapbooking just to name a few!
What quality do you most value in your teammates?
I value my teammates for their honesty and accountability, and I truly appreciate their prompt and professional manner.
Why Quarry for you? (What brought you here? What keeps you engaged?)
I began at Quarry as a co-op student, and I knew right away it would be a unique and interesting place to work. The décor, the people and the environment all drew me in as a creative, fun and professional place to work and it's what has kept me here over the years.