Q people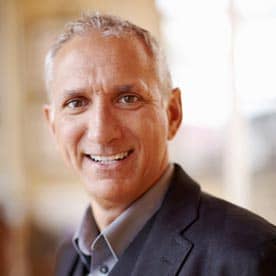 Ken Whyte
President
Qmate since 1990-ish
What's your favorite thing about Quarry?
It has to be the people I have the opportunity to work with. An amazing crew that seems to get better, more enthusiastic every day. They are a fun team to be associated with. They challenge me to constantly think differently.
What qualities do you value most in your teammates?
The qualities I admire tend to mirror our core organizational beliefs: a desire to collaborate, a sense of accountability, someone who's passionate about their work and, definitely, possessing an orientation to action. Oh, and a sense of humor helps too!
What excites you about the future?
When you've been here as long as I have, you've seen a lot of initiatives and plans come and go. We were on the leading cusp a number of years ago when we were introducing concepts like database marketing, the internet and integrated marketing communications to our clients. With our new offers, and further refining of our own positioning, I think we're on a new cusp—and that'll produce great things for our clients and our team.
So what do you do in your role?
Funny, I was recently asked that by a teller at the bank while updating my profile. Nothing specific came to mind, except… "as little as possible."