Q people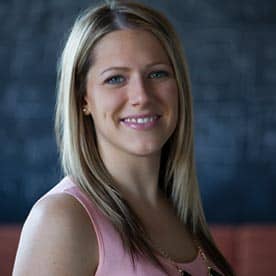 Becky Miller
Sr. Project Lead, Client Results
Qmate since 2010-ish
What quality do you most value in your teammates?
A great sense of humor. We all work very hard and when you're pulling long hours or have a challenging project, it's great to be able to laugh together and have fun. Oh man, did that sound cheesy?
Why Quarry for you?
The people! It's like a second home here. More than 4 years later, the people still surprise me every week with their generosity, creativity, genuineness… I could go on forever. The people here challenge you to be better and think differently, all while building you up and making you feel like a part of a team, not just a number.
What is the last book you read and would you recommend it?
I would definitely recommend Brain on Fire – My Month of Madness by Susannah Cahalan. It's an autobiography by a New York Post writer who goes through a "month of madness"—they thought her symptoms were pointing to a psychological disorder, but it turned out to be a rare autoimmune disease.