Q people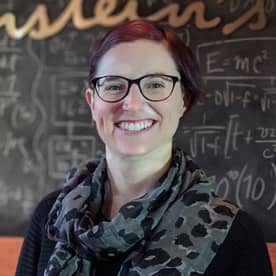 Alicia Erz
Social Media Specialist
Qmate since 2018-ish
How do you stay sharp?
Being active and taking advantage of learning opportunities are two ways I like to stay sharp. Getting outside for a run has been a great way for me to review my day and work through any challenges I've faced. It's also a great way to unwind, clear my mind and take a little time for me so that I'm refreshed and ready for whatever lies ahead. Learning is a must for my day-to-day role, but also important for my career and personal growth. Whether I'm reading online articles, taking a course, watching a webinar or talking with my fellow Q-mates, I like to take advantage of any and all learning opportunities that I can.
What quality do you most value in your teammates?
I value people who like working as part of a team: people who like to collaborate, share ideas and help each other out in order to achieve amazing things. I love that I can turn around in my workspace, ask a question or share a problem I'm faced with, and immediately have someone respond. There is always someone willing to help and willing to share their knowledge for the greater benefit of the team. It's pretty awesome. The ability to stop and have a few laughs throughout the day is a nice bonus.
What is the last book you read and would you recommend it?
I'm just wrapping up Let Your Mind Run by Deena Kastor and Michelle Hamilton. It follows Deena's journey as she grows from a star youth runner to an Olympic medallist, and examines how the power of positive thinking helped her to overcome obstacles and achieve her dreams. Having the opportunity to get inside the head of an elite athlete and learn what it took for her to reach the amazing heights that she did in her career has been fascinating. It's also been eye-opening to learn just how powerful, and rewarding, positive thinking can be when you truly commit to it.