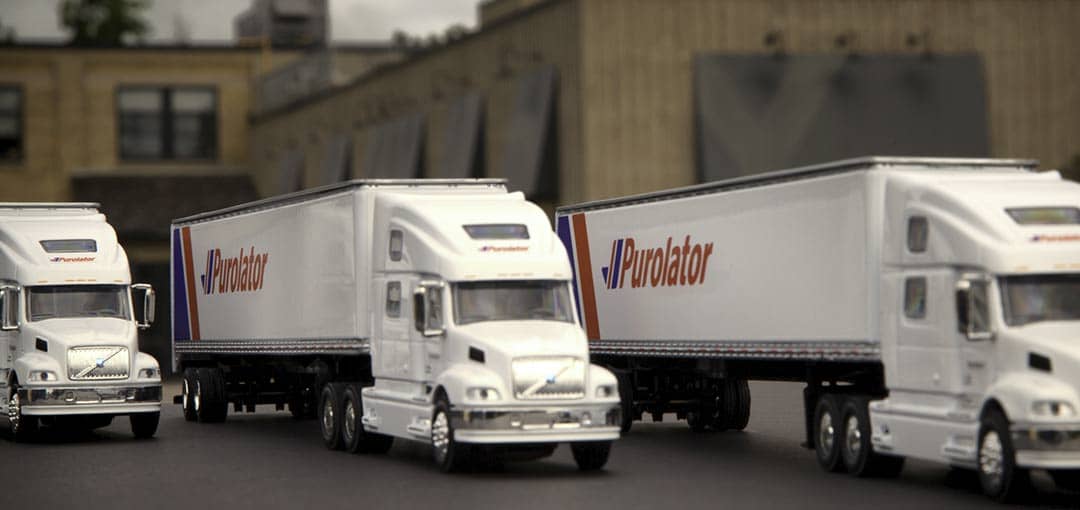 News Release
Canada's leading integrated freight, parcel and logistics solutions provider, Purolator, selects Quarry to help continue to drive market success
Primary focus for Quarry will be to assist in the development of marketing strategy and campaigns for Purolator field marketing team
St. Jacobs ON, August 07, 2014: Quarry, MarketingProfs' 2013 B2B Agency of the Year, is pleased to announce it has been selected to augment the marketing agency support for Purolator, Canada's leading integrated freight, parcel and logistics solutions provider.
In an effort to further enhance the organization's marketing and sales strategies, Purolator chose Quarry after a competitive process for its depth of customer knowledge and proven B2B experience.
"The opportunity to bring transformative B2B thinking to Purolator – one of Canada's top 25 brands – is very exciting," says Ken Whyte, President, Quarry. "Their needs are perfectly aligned with our capabilities. We can't wait to see the market impact of this partnership."
Purolator has built its market leadership on its best-in-class customer service as well as one of Canada's most extensive transportation and logistics networks.
To help drive continued success, Quarry will work with Purolator to deliver marketing strategy and campaigns to support demand generation, lead nurturing, sales enablement and customer engagement.
About Quarry
Quarry is the buyer experience agency that transforms business brands. We specialize in serving savvy marketers at two inflection points in their business lifecycle. For brands poised for expansion, our Growth Curve™ offer accelerates growth to deliver maximum competitive advantage and measurable results. For brands facing disruption, our Curve Jump™ offer delivers strategically actionable buyer insight to reignite stalled innovation and redefine brand advantage. Winner of MarketingProfs' 2013 B2B Agency of the Year. Quarry works with leading brands such as John Deere, eBay, Acklands-Grainger, Purolator, Primus Business Services and Syngenta Canada, among others.
About Purolator
Purolator Inc. is Canada's leading integrated freight, parcel and logistics solutions provider. Celebrating over 50 years of delivering its customers' promises, Purolator continues to expand its reach and renowned service levels and reliability to more people, more businesses and more places across the country and around the world. Purolator is proud of its Canadian heritage and is focused on sustainably positioning itself for future growth and success. Purolator is also committed to contributing to the well-being of the communities it serves and where more than 12,000 of its teammates live, work and play. For more information, visit purolator.com.