Q people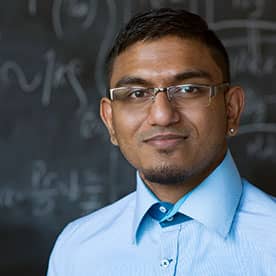 Steve Veerapen
Financial Insight Analyst
Qmate since 2015-ish
How do you stay sharp?
I stay sharp by staying active and continuously learning new things.
On my weekends, I like to stay up-to-date by reading about current events and global issues, as well as working out at the gym, boxing and playing basketball.
What quality do you most value in your teammates?
One thing you will notice upon stepping into Quarry is how warm and welcoming everyone is.
The sense of humour and energy each Qmate brings to the office is what makes Quarry so unique.
Would you rather go into outer space or to the depths of the ocean? Why?
Well, I can't swim, so I'd rather go into outer space. And astronomy is a remarkable, yet daunting subject.