Q people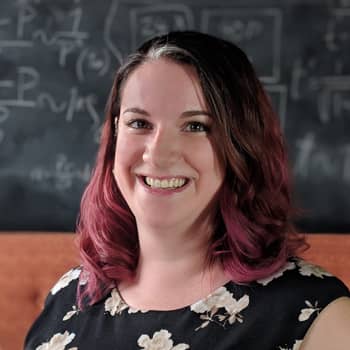 Lenna Titizian
Sr. Project Lead, Client Results
Qmate since 2018-ish
How do you stay sharp?
Taking downtime for myself, focusing on my health through healthy eating and exercise, and lots and lots of water! There's so much benefit to being mindful.
What is your perfect work day / work week?
A perfect workday or week for me is one where there are lots of things on the go with multiple balls to juggle and, at the end of it all, a sense of accomplishment or completion.
Why Quarry for you?
I spent the last decade working in downtown Toronto, and the thing I love most about Quarry is the company culture. Everyone is so friendly and willing to collaborate or help a new person out. There is no cutthroat "sink or swim" mentality here; everyone genuinely wants to work together to be the best team we can be, providing the best service and results for our clients. Plus, there's something to be said for location—hearing the birds in the morning as you walk into the building, being able to see the river from your meeting room, making friends with a groundhog at lunchtime! It's so refreshing after being in the "concrete jungle."
What is the last book you read and would you recommend it?
The last book I read was Bonfire by Krysten Ritter. I read the whole thing in one sitting, which I haven't done in a really long time—I was just so pulled into the plot that I couldn't put it down. This is why I don't read fiction too often; once I escape into a good story, finishing it takes top priority over the rest of my life!